This site contains SPOILERS! Please consult the guidelines for questions you may have regarding our policies.




Motorcity Wiki




Welcome to the Motorcity Wiki, a collaborative encyclopedia for everything and anything related to Motorcity. There are 291 articles and we are still growing since this wiki was founded. The wiki format allows anyone to create or edit any article, so we can all work together to create a comprehensive database for the Motorcity franchise.


About the show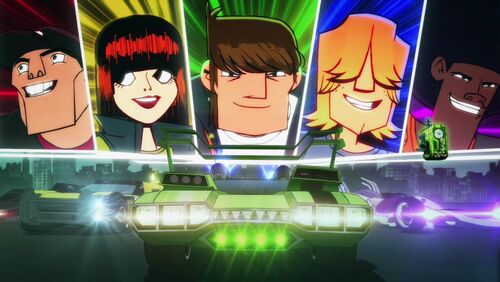 Motorcity is a Disney XD animated series. In a fictional, futuristic Detroit, called Detroit Deluxe, the evil billionaire owner Abraham Kane rules the citizens under strict laws, and bans personal freedoms, including automobile transportation. Kane now faces one last obstacle: a group of hot-rod wielding rebels who call themselves the Burners. Led by Mike Chilton, the Burners rise to stop Kane from conquering Detroit's last oasis of freedom—an underground refuge dubbed Motorcity. Motorcity premiered April 30, 2012! Keep checking this wiki for updates on everything and anything Motorcity!
Cancellation
On November 5th, 2012, Disney announced they would not renew Motorcity for a second season. Let's save the show! Find out more here!
Helping Out
All pages can be edited and you are welcome to join us and contribute to this wiki. Everyone is free to create a new page or edit an existing one. If you have any questions, you can ask one of Motorcity administrators.
If you are new to wikis, you may want to read the help pages and policies and guidelines.
A list of all help pages can be found in Category:Help pages.
If you're not sure where to start, try improving the various articles by expanding them.
If you want to experiment with editing a wiki, please do it in a sandbox, not in articles.
To add more Did You Know, click here.
<createbox> width=24 break=no buttonlabel=Create new article </createbox>
Vote in our Latest Motorcity Poll
Previous Poll
Who is your favorite Motorcity villain?
Winner: The Duke of Detroit
Which is your favorite Motorcity Gang?
Winner: The Amazons
Did You Know...
...that Motorcity refers to the real world Detroit, aka the Motor City?
...Mark Hamill (Luke Skywalker) provides the voice for Abraham Kane?
...Kel Mitchell provides the voice for Dutch?
...Jacob is voiced by the same actor who voices K'nuckles in "The Misadventures of Flapjack" and the Flying Dutchman in "Spongebob Squarepants"?
...Red is voiced by the same actor who voices Ellis in "Left 4 Dead 2"?
...Tooley is voiced by standup comedian Jim Breuer?
...Texas is voiced by the same person who voices Wakko in "The Animaniacs"?
...that Mutt's logo is an homage to famous hot rod cartoonist and custom car painter "Big Daddy" Ed Roth?
...Dutch's name was originally "Luv"?
...that the full unaired pilot episode is available on youtube?
...that the opening of Battle for Motorcity is an homage to "Raider's of the Lost Ark"?
...that the original name of "Texas-ify It" was "Enemy of my Enemy"?
...that the episode title Mayhem Night refers to the real world 'Devil's Night', a 'holiday' on Halloween eve associated with the serious vandalism and arson?
...Ruby the Darkslayer is voiced by the same actor who voices Flame Princess in "Adventure Time"?
...The Duke of Detroit is voiced by the frontman of the heavy metal band Twisted Sister?
...the train station Dutch visited in "Going Dutch" is a real place?
...the themesong was composed by Brendon Small, creator of Metalocalypse?
...Texas is Chris Prynoski's, the show creator's, favorite character?
...the fanblog People of Motorcity is run by a Motorcity animator, McKenzie Kerman?
...Bracket is voiced by the same actor who voiced Lazlo in "Camp Lazlo", Rocko in "Rocko's Modern Life", and Mr. Crocker in "The Fairly Oddparents"?
...Kaia is voiced by one of the original cast members of "Saturday Night Live"?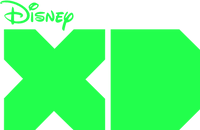 Latest Activity